Hotel Ilunion Málaga' Reviews

9.5

Cleaning

9.3

Services

9.4

Location

9.4

Staff

8.8

Price
9.3
Excellent
Scoring based on real reviews written by our clients after their stay
Verified Reviews
Send review
Uk

We arrived at the hotel early and the room we had asked for was not ready. The staff who welcomed us tried to accommodate us by offering to go to the pool to relax. The room was ready in an hour. It was exactly what we had asked for. The location is excellent, walking distance from city center and the beach. The breakfast buffet is amazing for the price. We recommend everyone to include breakfast in their reservations. The room was clean and nice and the amenities were superb. I used the computer to print, they could use a faster setup, but that is minimal. Overall rating is Excellent! We will go again and recommend this place.

Uk

Fantastic hotel staff brilliant except carmen who works in bar rude ignorant has no people skills doesnt speak English so why is she working in a bar but forget her and you get a superb hotel with superb service

De

Das Hotel liegt dicht zur Stadt und zum Hafen. Das Personal war super nett. Das Zimmer riesig, kein Standard - überdurchschnittlich. Ich kann es nur weiterempfehlen! Sauna und Wellnessbereich sehr sauber. Nur die Fahrräder sollte man sich nicht leihen, die sind nicht fahrbar

Germany

Wir hatten bei Dr. Tigges eine andalusiche Rundreise gebucht, die war super. Am besten war dieses Hotel. Jetzt sind wir wieder in Malaga, Freunde zum besuchen an der Kuste. Deswegen nehme Ich ein bischen Zeit von meinem Urlaub weg. Weil die Erlebnis da sich Wert ist. Wunderschönes Hotel, modern und gut plaziert. Super nettes Personal. Einziges Hotel wo in Service Personal jemand deutsch spricht, das ist sehr wichtig für uns. Der Restaurant Leiter spricht sehr gut deutsch, der ist Holländer, aber sehr nett und hilfsbereit. Und der Jesus, ein Spanier, der super deutsch spricht, eine Seltenheit. Der macht dieses Hotel Besonders, super nett, super aufmerksam, super sympatish und professionell. Am Ende wollten wir der Jesus "mitnehmen". "Leider hat nicht geklappt". Vielen Dank für alles und hoffentlich bis bald!!!

España

Absolutamente todo el personal del hotel en su conjunto nos han hecho pasar unas Navidades Mágicas e Inolvidables, gracias a su humanidad y cercanía, a sus servicios impecables en todo. Hemos sentido unas Navidades en familia y en nuestra propia casa. "Gracias" se queda corto para agradeceros como nos habéis hecho sentir. Y un 10 no es nada para valoraros.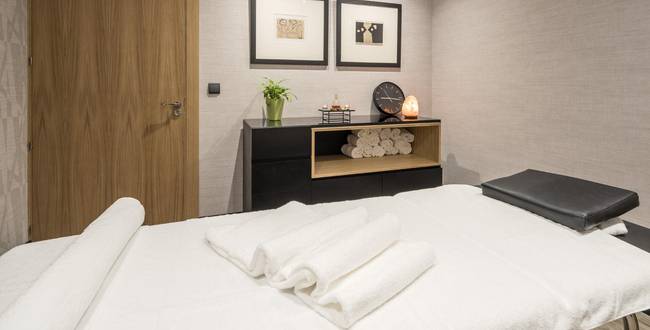 OPINIONS OF HOTEL Ilunion MÁLAGA BEACH
Tell us about your experience at the hotel and help us to improve our service. Your opinion of our hotel in Málaga will help provide future guests with ideas when it comes to planning their holiday.